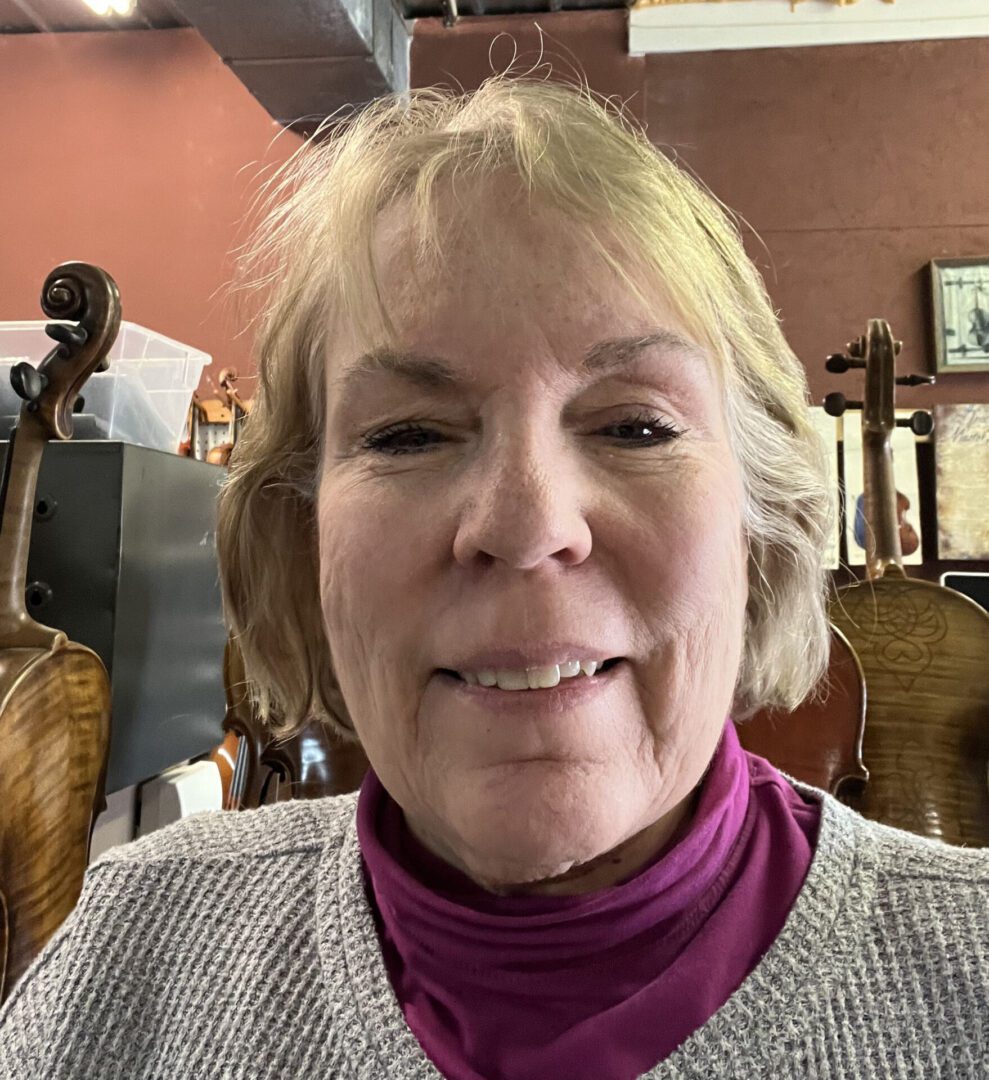 A Plus Violins is the online sales arm of Master Hand Violin Shop. A Plus Violins has been created to help reach and serve a wider audience than MHVS can serve alone. Our goal is to provide global access to the highest-quality stringed instruments.
Elizabeth "Betty" Ecklund, the owner of Master Hand Violin Shop and A Plus Violins, has worked in violin repairs and sales for over 40 years. Already an accomplished violinist, she began her career in high school with an apprenticeship that she came across while looking for a summer job. Betty asked Gerald Brobst, renowned owner of Brobst Violin Shop, for a job. He jokingly said that he did not need a new clerk, but rather, he could use a new apprentice. Betty took him up! Upon leaving for college at Michigan State University, Betty promptly joined the MSU Orchestra. After her first year of college, there was a call for her to open her own violin shop at Michigan State. Betty agreed to do this and thus began her first shop.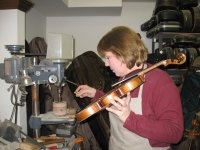 After graduating college, Betty moved to Wheaton, IL, in the western suburbs of Chicago, with her husband, Larry. After three months of relaxing, Betty was bored. She decided to open up a shop locally to serve the same needs that she served in college — MHVS was born! Master Hand has subsequently relocated to Wheaton three times to accommodate the ever-growing demand for Betty's work and is hoping to never leave its current home. Betty has continued to be at the store at all times and has been responsible for all sales, repairs, and rentals.
Whether you are looking for a Gozzo, Capellini, JTL Mansuy, or an entry-level instrument, A Plus Violins aims to connect you with your instrument by offering violins, violas, cellos, basses, and bows for sale online.